Where to Buy Harajuku Fashion Online?
Did you know that the Harajuku style has been popular since the 1980s? It is all about vibrant colors, contrasts, and creative, unique outfits. No single style defines Harajuku; think of it as a collection of unique trends and subcultures that are mainly cartoonish. There is no room for judgment in the Harajuku fashion culture!
It is a place where you can dress like a child and have just as much fun as you would if you were one. If you don't live in Japan but are interested in Japanese Harajuku fashion, here are some online shops worth checking out.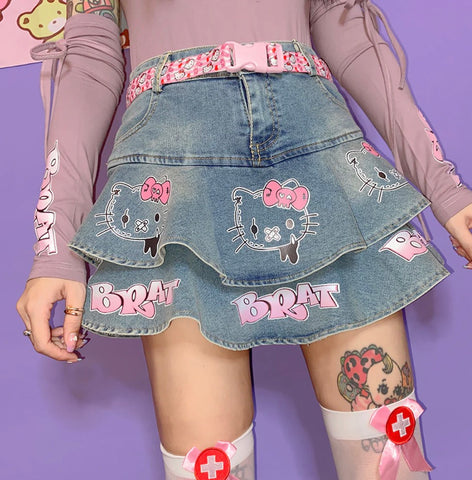 Top Harajuku Online Stores
KITTYDOTT
Of course, to start our list is this online gem KITTYDOTT.  They sell everything Harajuku from clothing and accessories, such as lolita dresses, cosplay outfits, and JK skirts, to beautiful decorations. If you are going for young, girly, and beautiful  they are your best bet. Their catalog involves cutting-edge fashion trends and viral street styles. Their items are cheap, easy to get, and of good quality.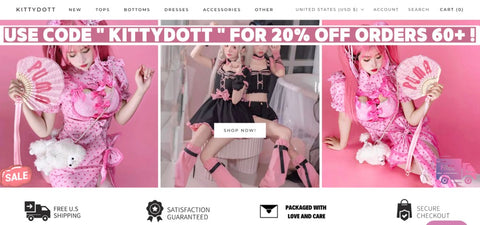 WEGO
The Japanese retailer WEGO is known for its low-priced Harajuku-inspired clothes and accessories. Their client base mostly ranges from teenagers to young people in their 20s. They have around 150 stores worldwide . The WEGO online shop is now only available to residents of Japan.
However, the good news is that recently, WEGO teamed up with 'Tenso.com' so you can get international shipping when you purchase from their online store. You can easily use the websites because they are available in English and Japanese.
Listen to Flavour
Another online store worth looking at is the Japanese streetwear company Listen Flavor. It is known for its edgy anime-inspired creations. The idea behind the brand is to provide goth outfits to the Harajuku gang on a budget but want to look cute and trendy. You can choose from their extensive collection of tops, dresses, hoodies, and other accessories.
Uniqlo
If you are a Harajuku fan, you have likely heard of or shopped at Uniqlo. This online store is quite popular for its high-quality clothing. Uniqlo is a Japanese clothing retailer that started n 1949. Uniqlo's popularity and large following can be attributed to the brand's classic style.
GU
GU hit the market in 2006. If you fancy Uniqlo designs but are on a low budget, GU is the place to look. It is a sister to Uniqlo, anyway. GU's client base mainly consists of young people because their clothing is affordable and stylish. They have you covered in the winter as their catalog also entails warm clothing.  
Yesstyle
If you're trying to save money, Yesstyle is the place to go. This online store has a wide variety of Harajuku clothing and accessories. You can get anything in their catalog at low prices. If you need your purchases to shipped internationally, this is it! 
JSHOPPERS
Another online store worth being on the list is Jshoppers. This brand is well-known all over the world since it supplies Japanese Harajuku fashion clothes and accessories to consumers in countries outside of Japan. 
Take Away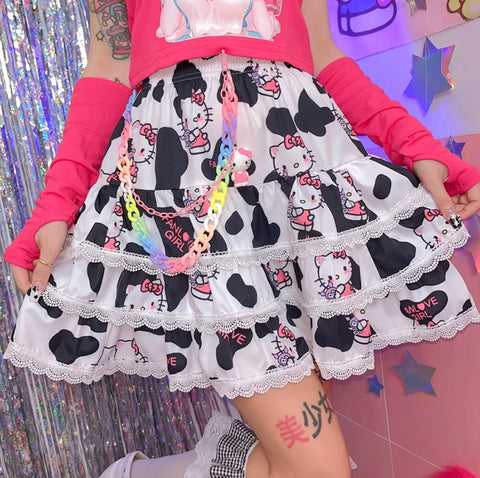 Only some people are on board with the Harajuku style; some may not even recognize it.  Wearing what you want expresses your personality regardless of what anyone else thinks. Confidence is attractive, so rock that outfit whenever you feel you are in that Harajuku vibe!  Just who knows? You could be an inspiration to others into the Harajuku culture.